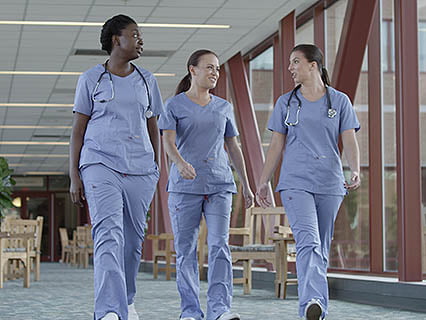 ANMF Media Release: 13 April, 2018

The Australian Nursing and Midwifery Federation (ANMF) is supporting calls for the introduction of nationally-consistent mandatory reporting laws for nurses, midwives and other health professionals, which will be raised at the COAG meeting of Health Ministers in Sydney today.
One of the strengths of the National Registration and Accreditation Scheme (NRAS) is that it provides a framework for national consistency to reduce confusion for health practitioners and the public. This is not the case for mandatory reporting requirements.
As a long-standing advocate of NRAS, for all health professionals in Australia, the ANMF believes its members must be able to work in an environment where they can clearly understand their obligations and safely and confidentially report their health concerns which require support. This must be without fear of retribution and risking their employment.
"Like the rest of the community, nurses and midwives may, at times, experience issues with their health. And just like anybody else, our frontline health professionals need support and early intervention to get them through that diffic
ult time," the ANMF's A/Federal Secretary, Annie Butler, said today.
"Providing them with this timely support and care is not only helping them, but also the people for
 whom they provide care. It is therefore essential that nurses and midwives, when accessing care and treatment from their preferred treating practitioner, can freely disclose all relevant information without being concerned they will be reported or put their employment at risk.
"Our members must be encouraged to self-identify their health concerns and get the help they need, for their sake and the sake of their patients. But from our experience, nurses and midwives are less likely to access support and treatment if they fear mandatory reporting from their treating practitioner.
"Aside from Western Australia, mandatory reporting requirements across the states and territories are confusing, difficult to interpret and are not being implemented by health professionals as they were intended. And that means that health professionals who do require support, are continuing to suffer without being treated.
"The ANMF is supporting calls from the AMA for a consistent model, across all states and territories, which reduces confusion and encourages health professionals to seek early intervention and support for health issues. This is the most effective way to ensure protection of the public."