Around 80 jubilant nurses and midwives will don scrubs and rainbow sweatbands to promote physical and mental fitness, under the theme 'HEALTH MATTERS' during tonight's Sydney Gay and Lesbian Mardi Gras.
Travelling from across the state, the NSW Nurses and Midwives' Association (NSWNMA) members will highlight the importance of equal access to quality, non-discriminatory healthcare.
As nurses and midwives march down Oxford Street, they will emphasise how the LGBTQI+ community matters to them, why universal health matters and highlight the proud history of Mardi Gras activism.
2020 is the International Year of the Nurse and the Midwife and the fourth year NSWNMA members have participated in Mardi Gras, as they promote the importance of diversity, inclusion and social justice for the wellbeing of all Australians.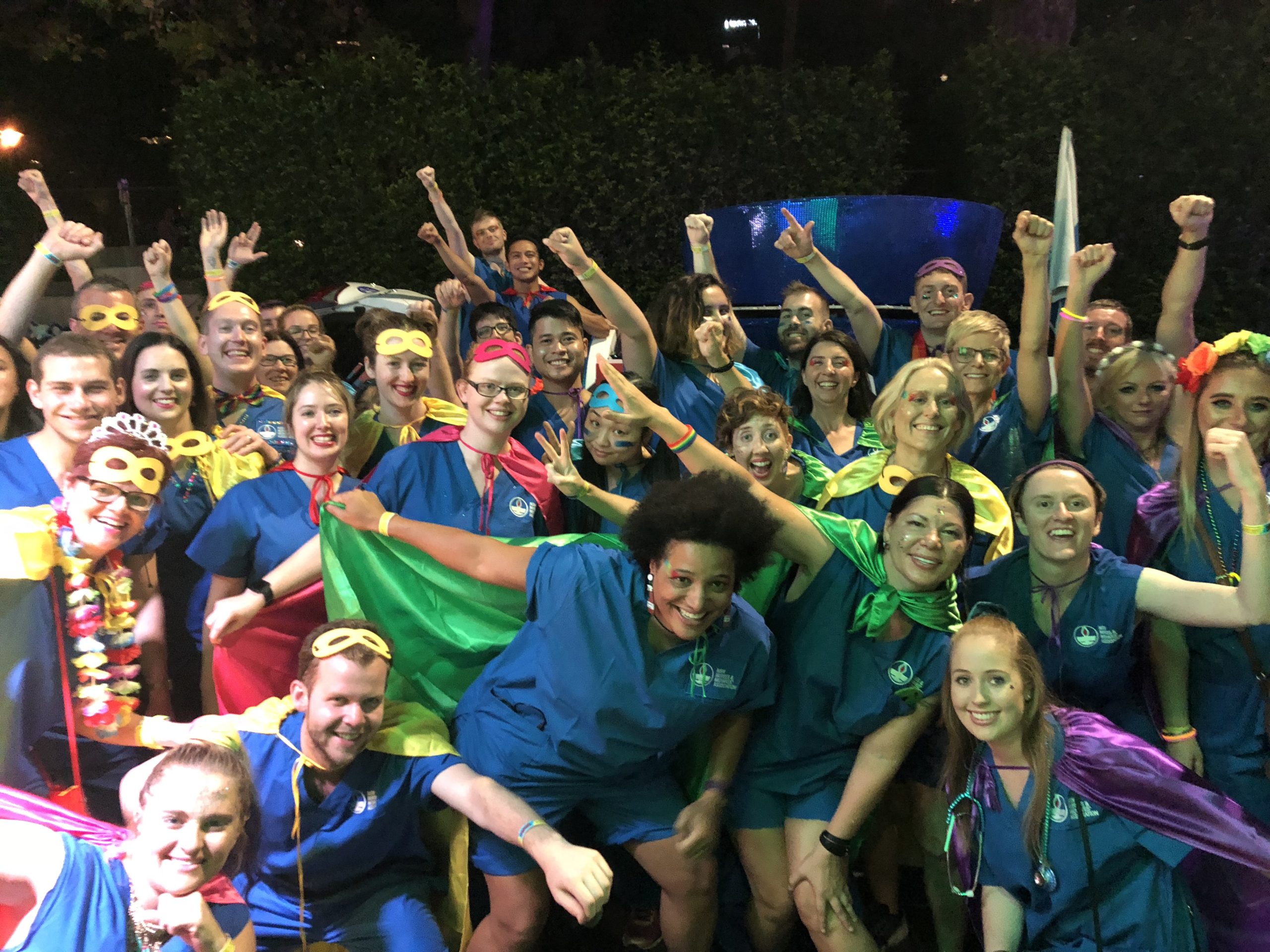 (NSWNMA members enjoying the 2019 Sydney Mardi Gras)